The square toe slides are super comfortable with a wide, softly ruched leather strap. The sandals are finished with a padded neoprene footbed and flat heel patch.
100 % Leather (calf)
Square toe slides with a ruched Nappa lambskin strap
Padded footbed in quilted neoprene
Leather sole embossed with CATCH HER. IF YOU CAN.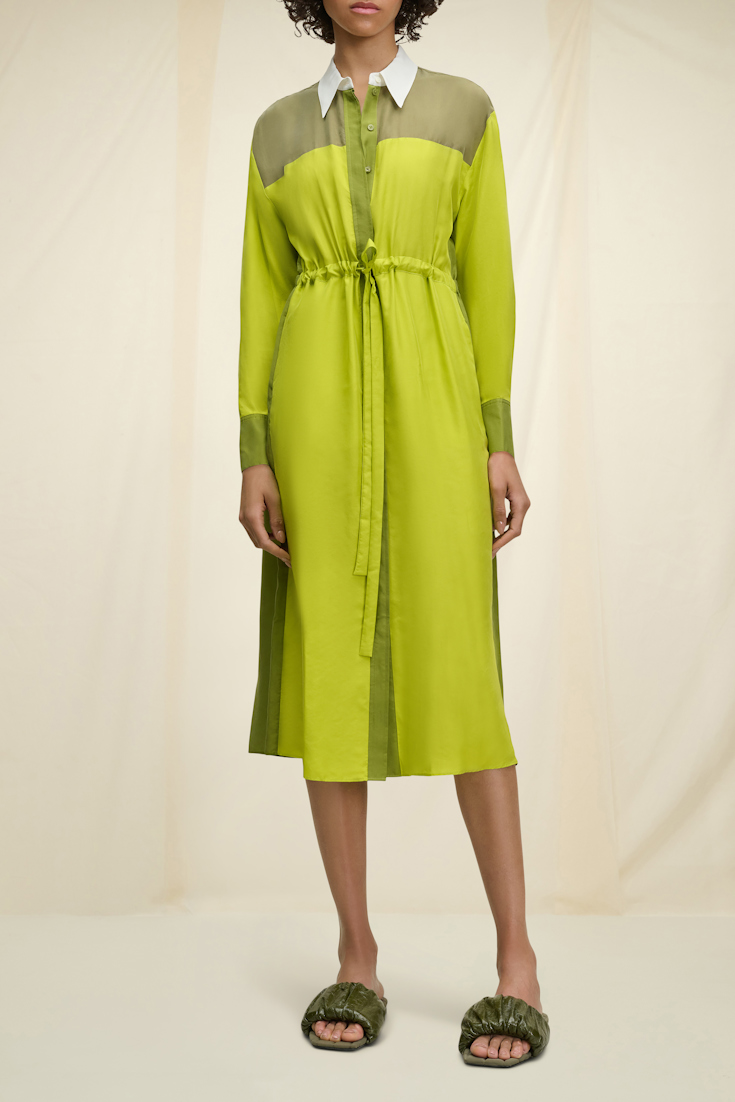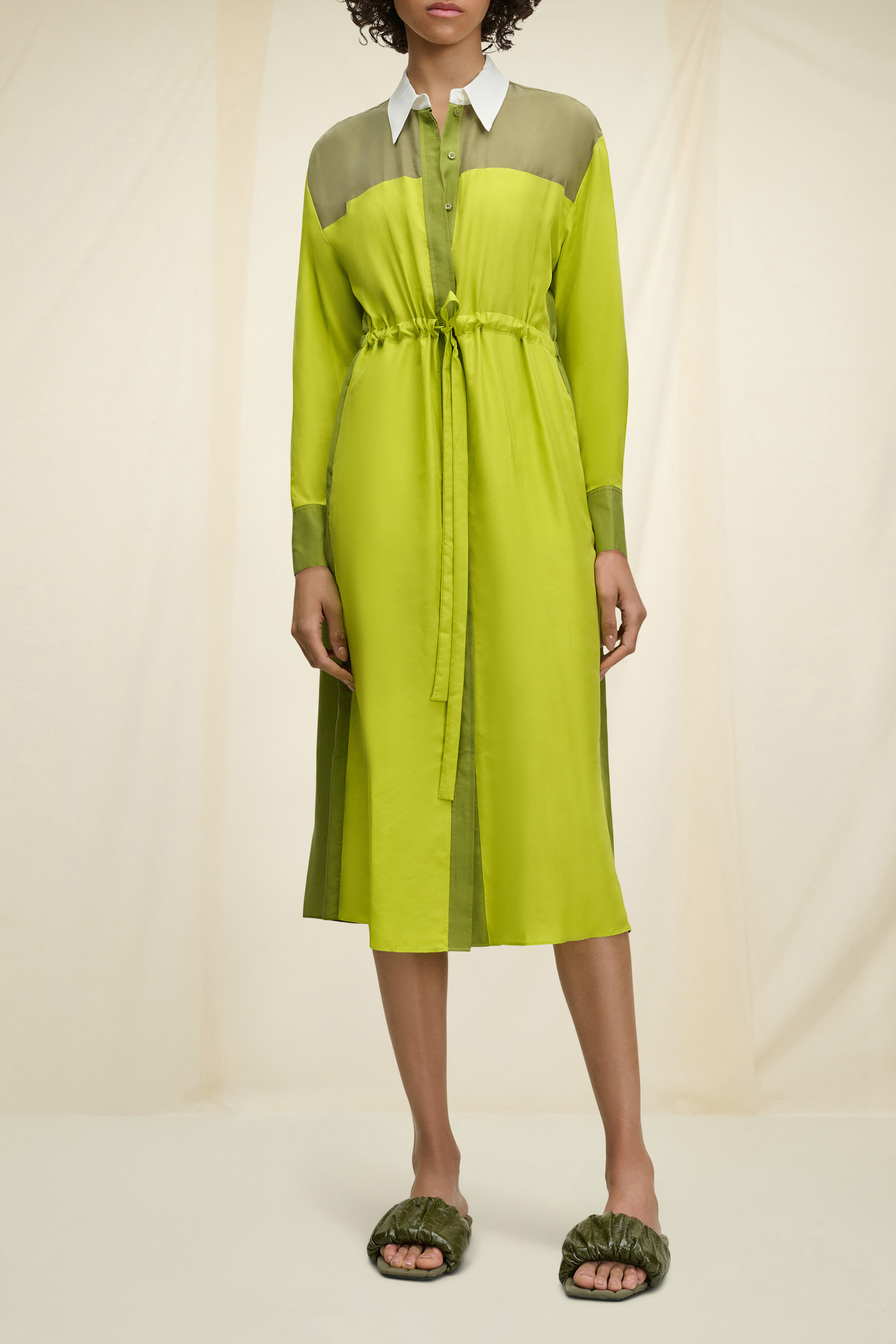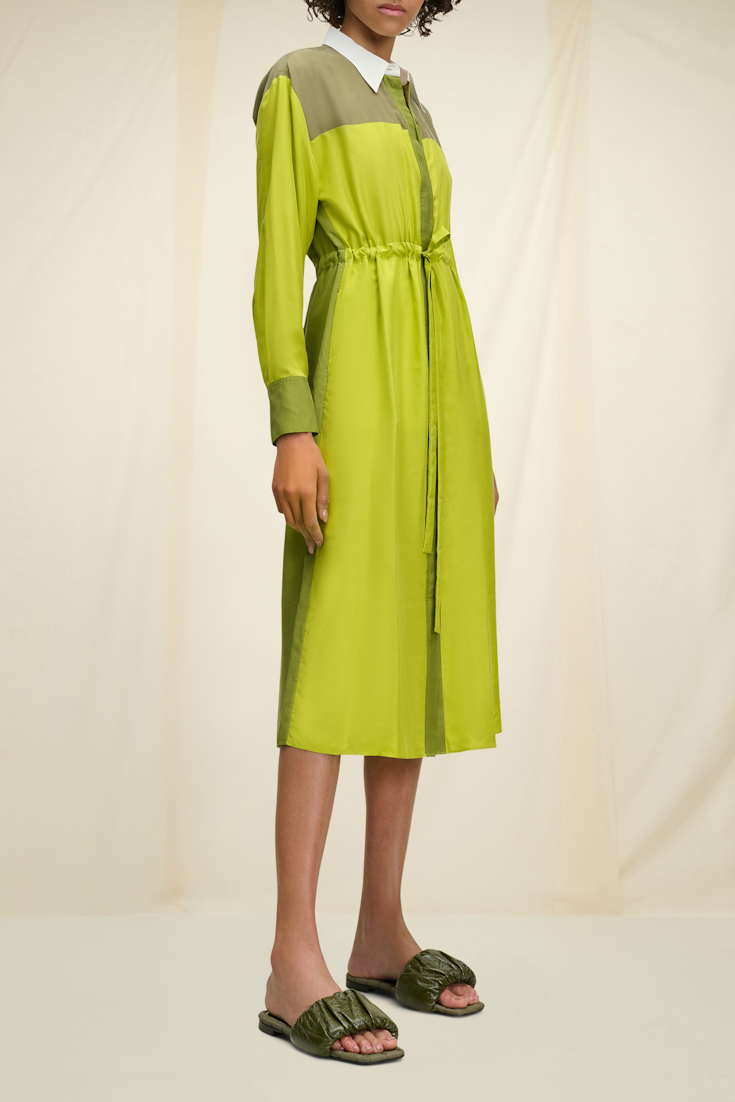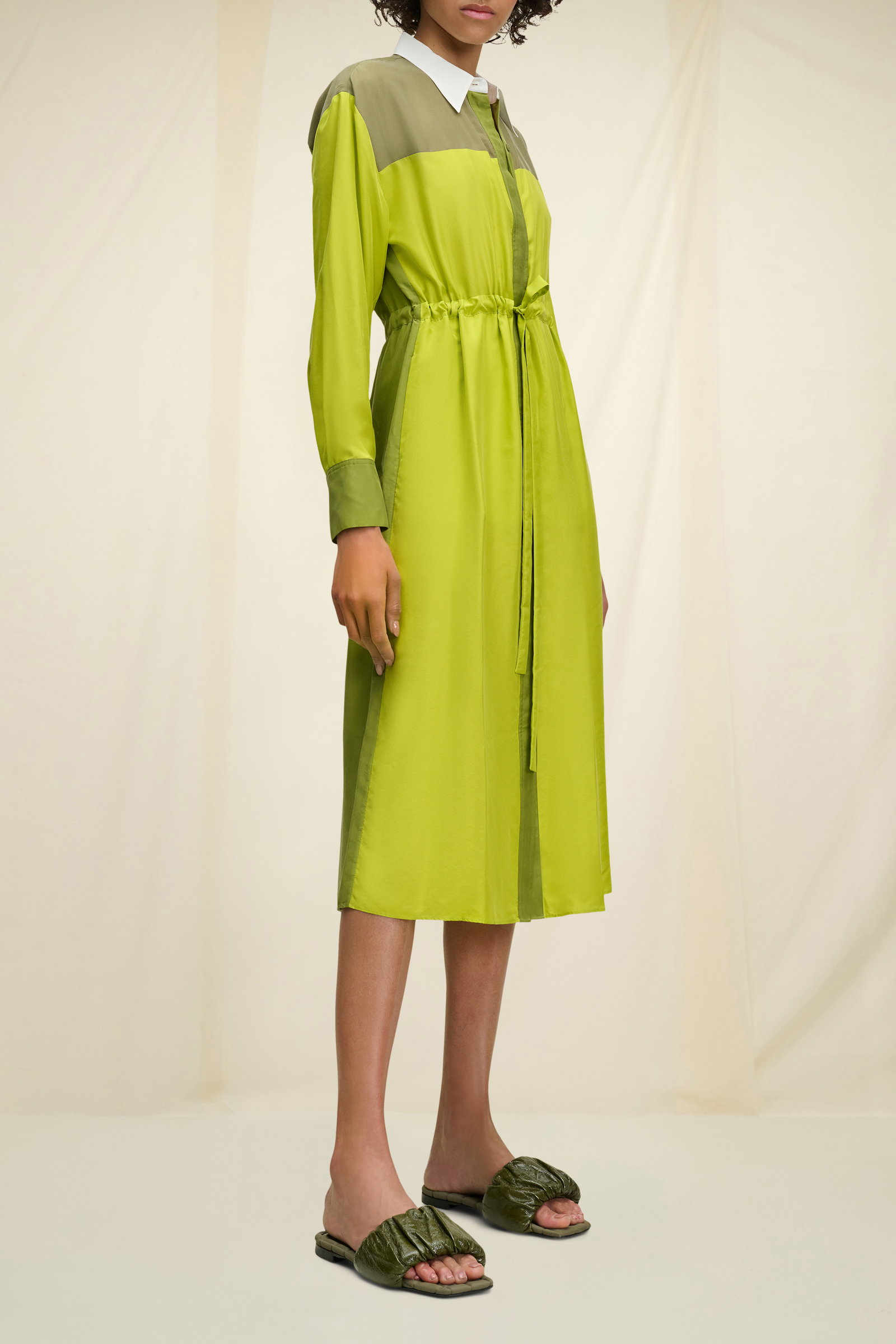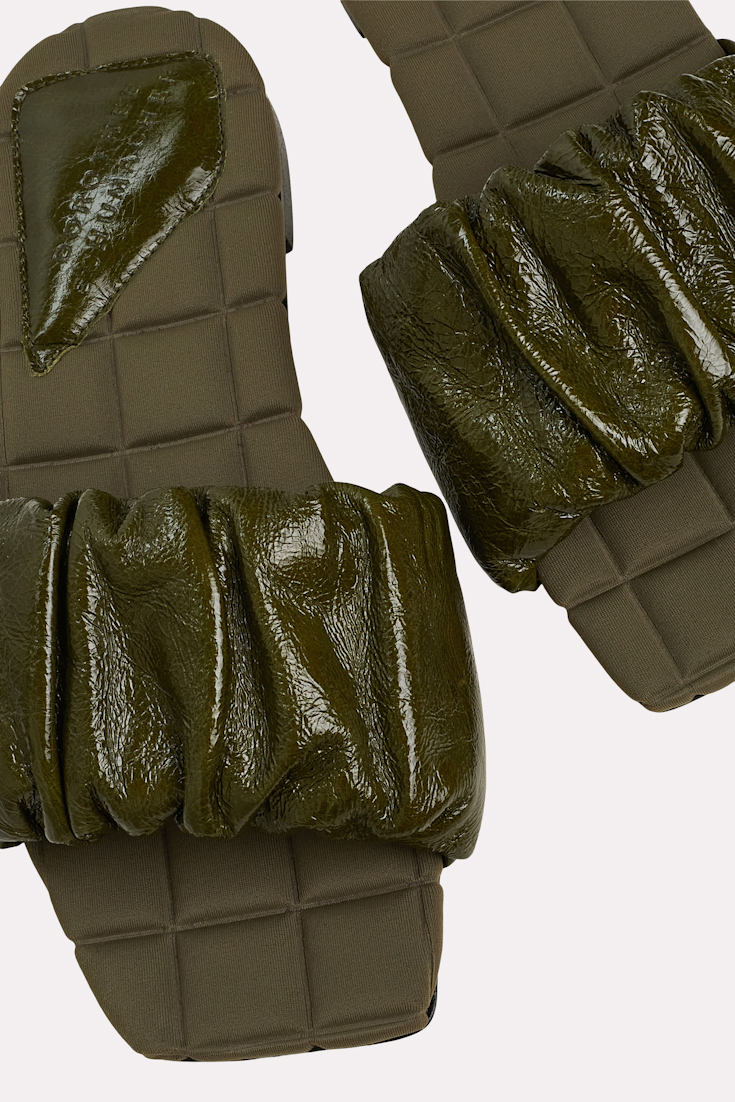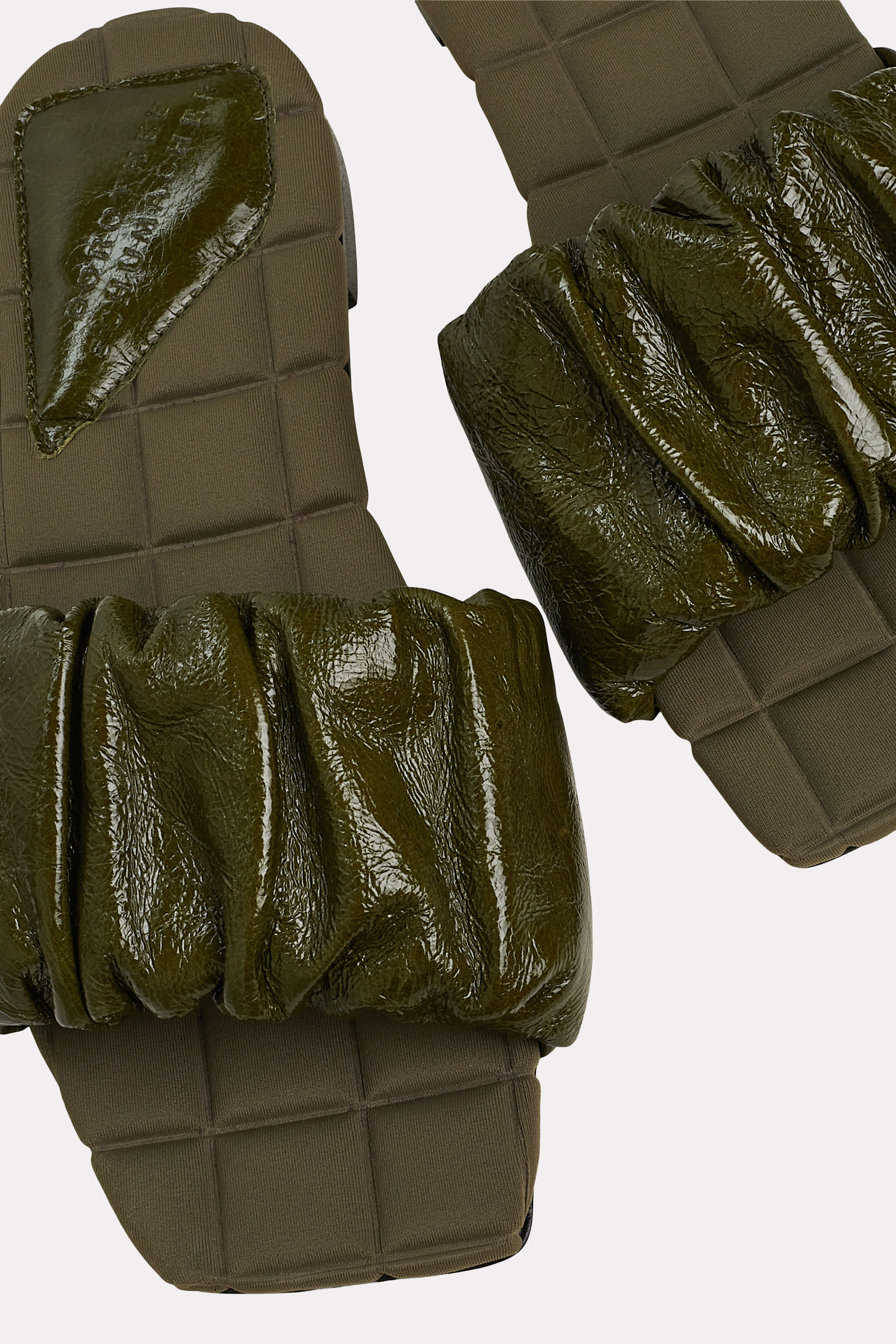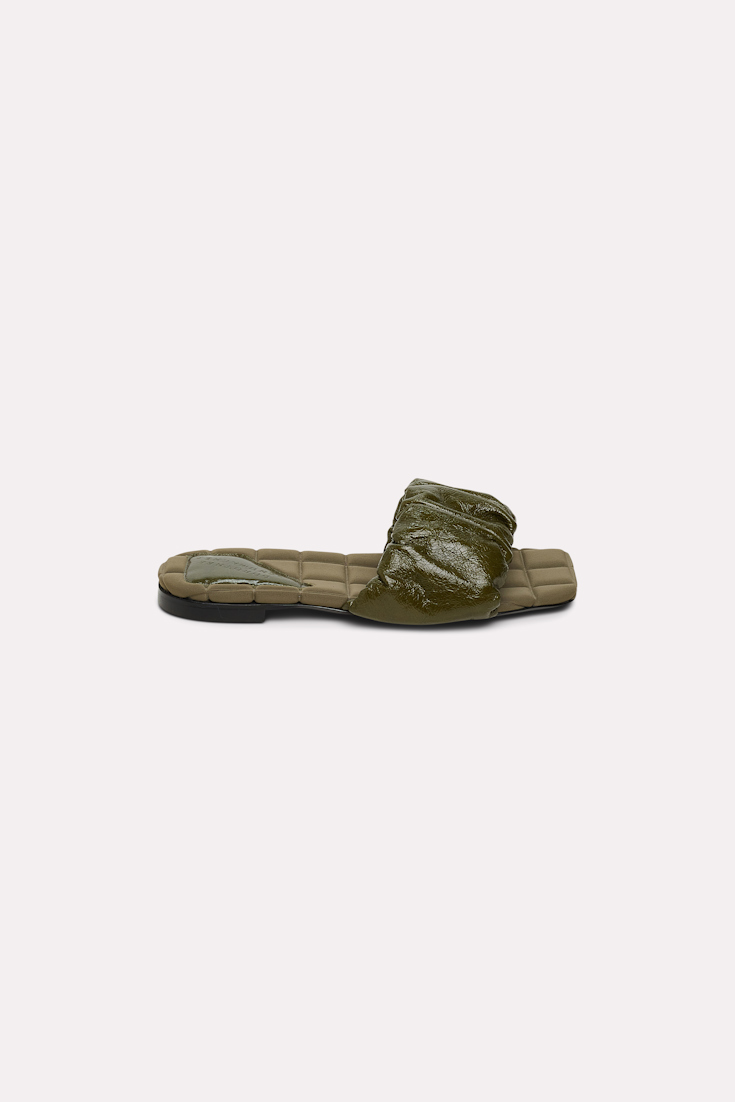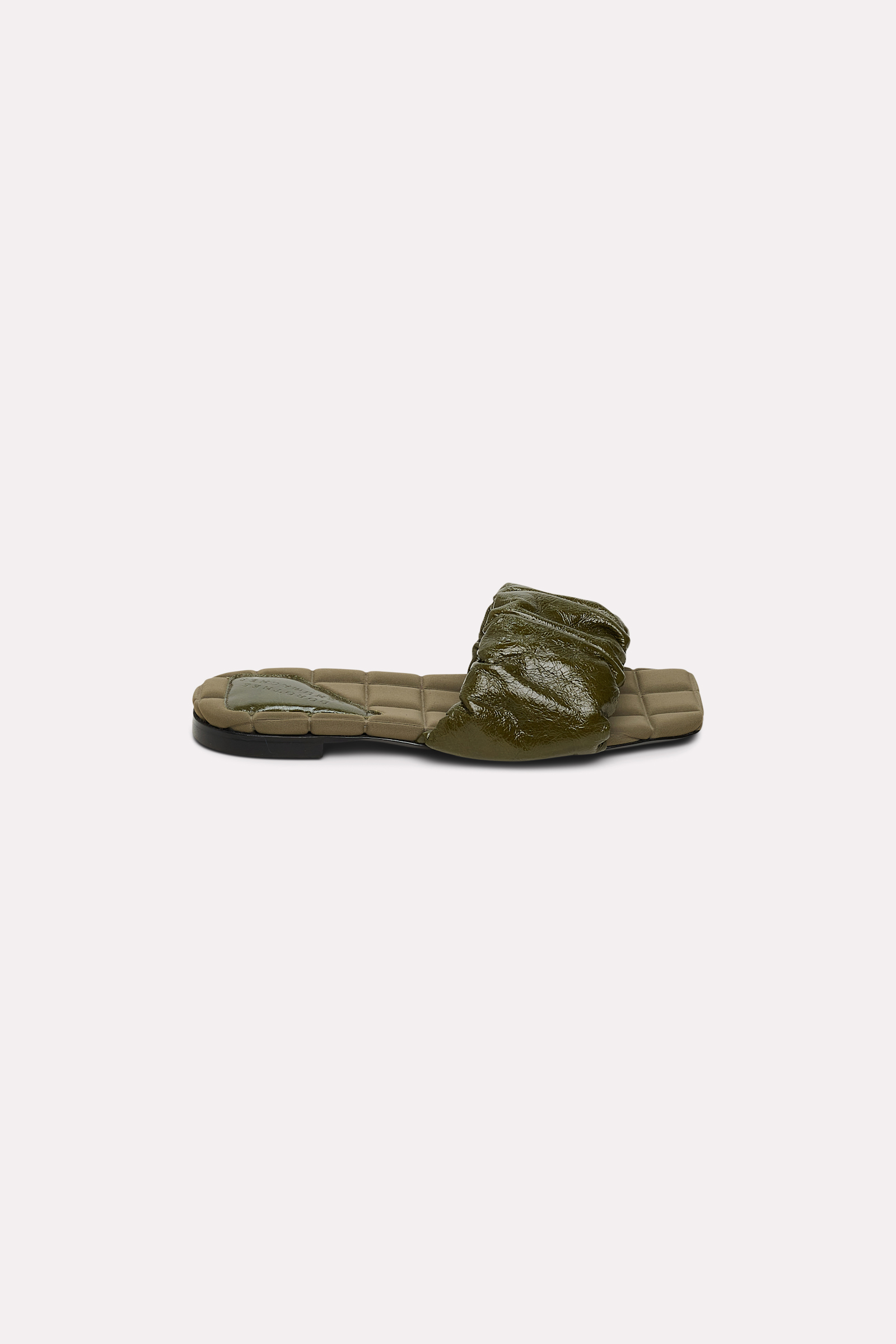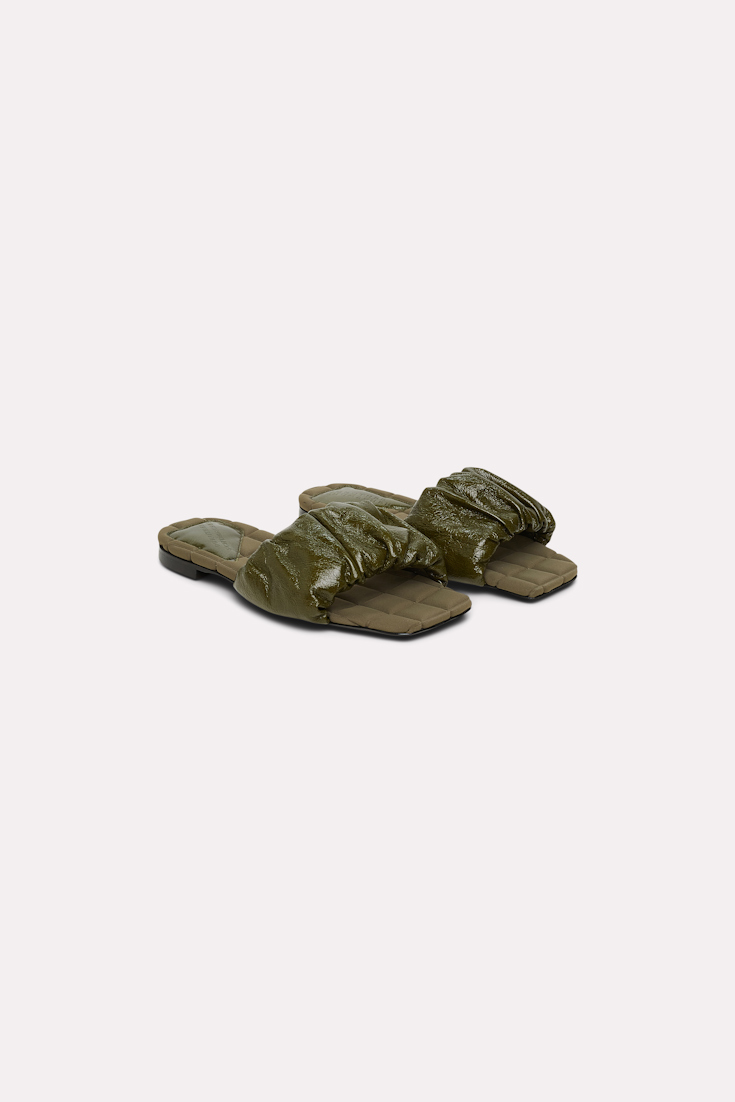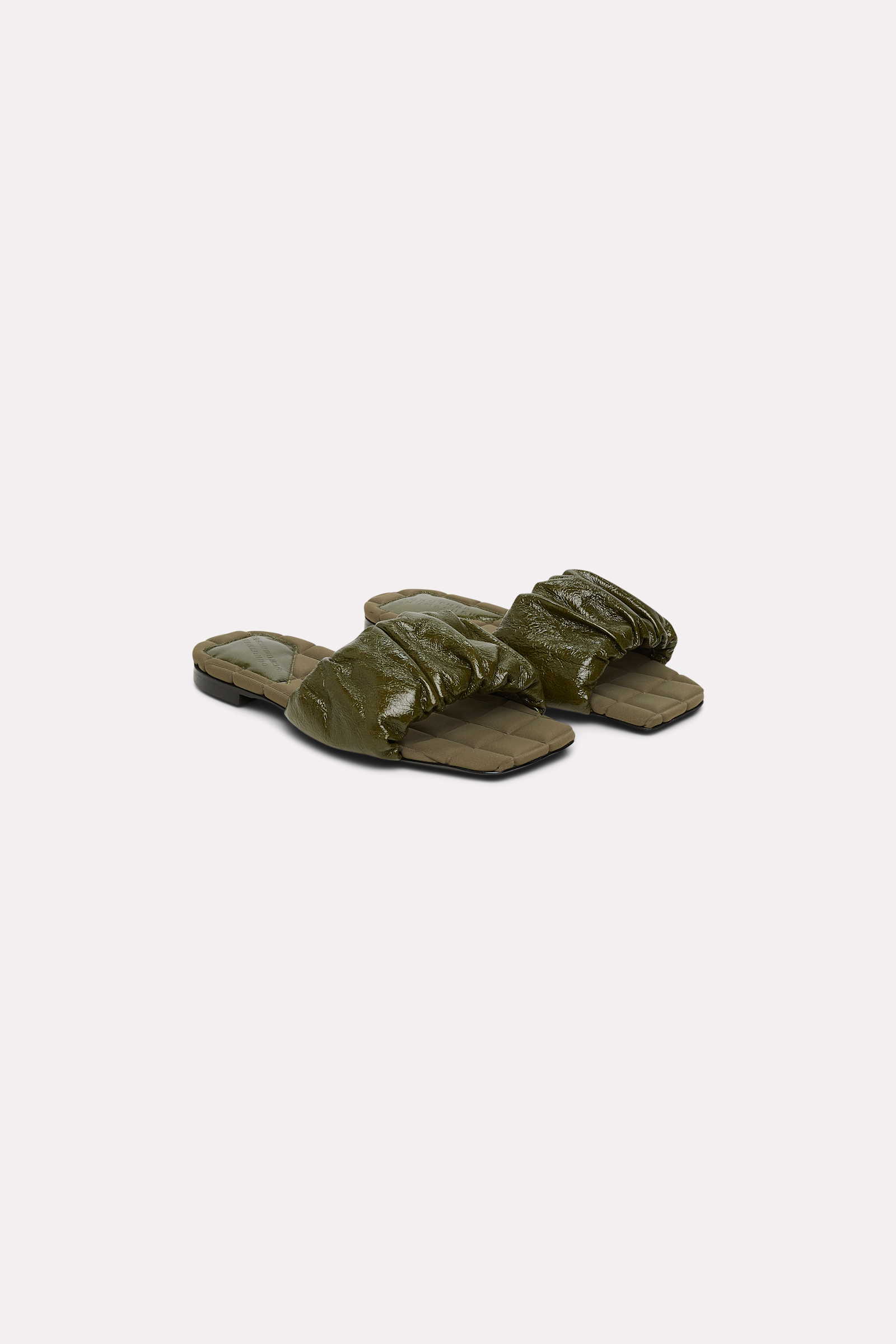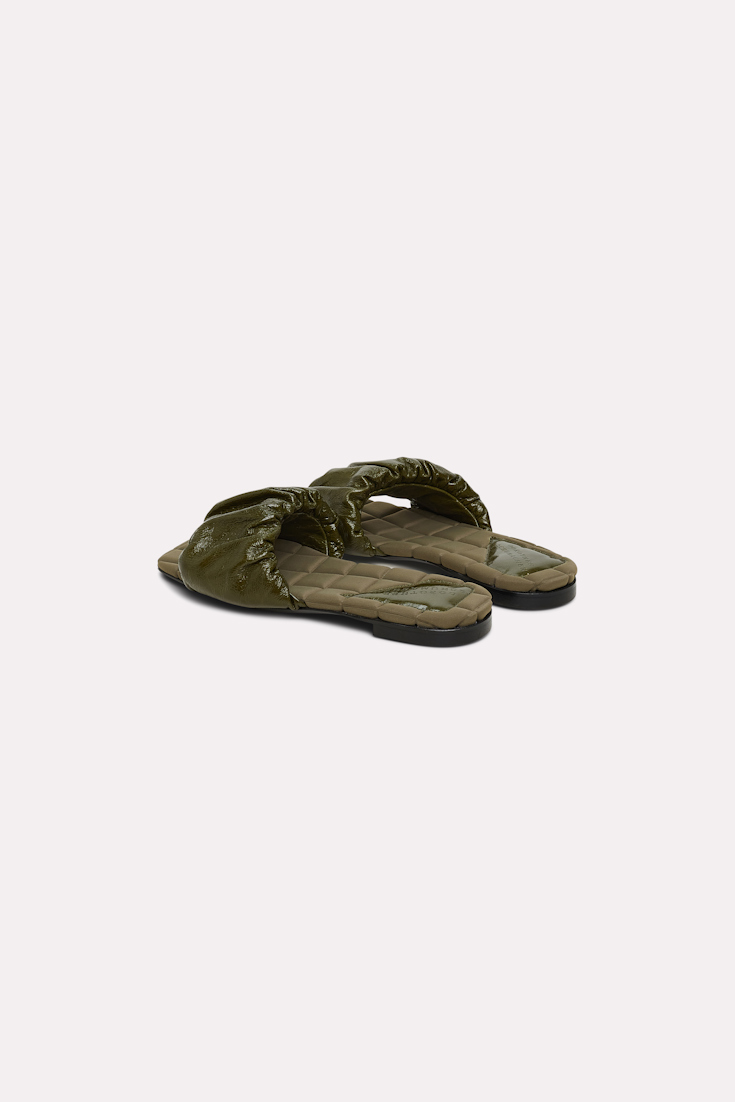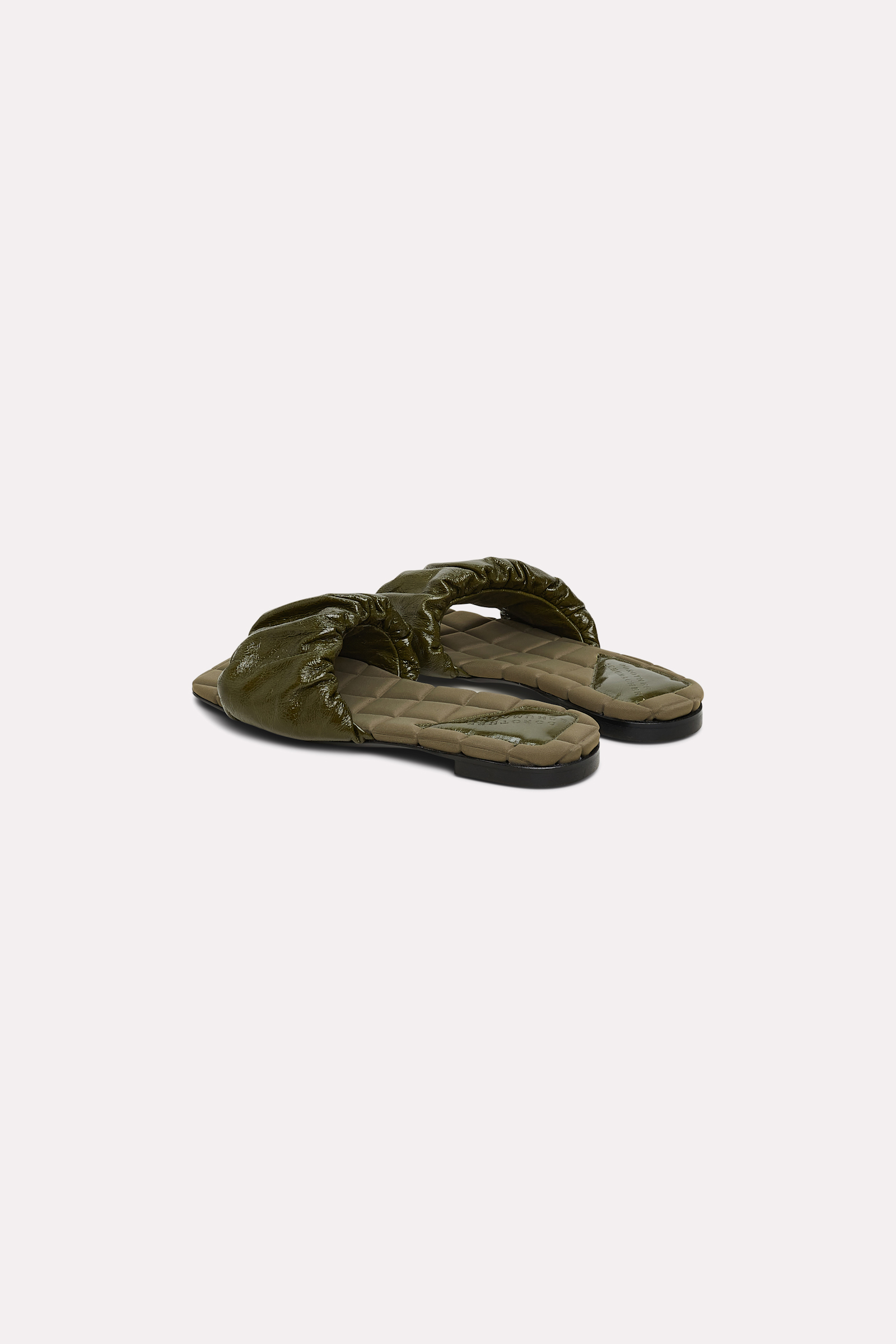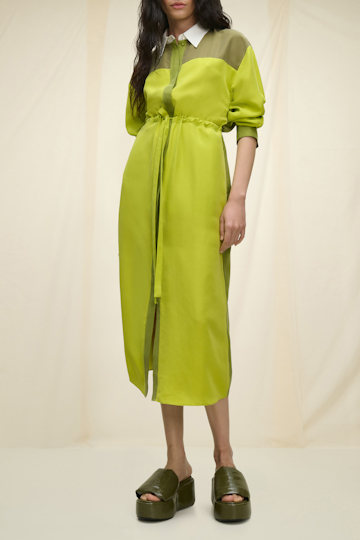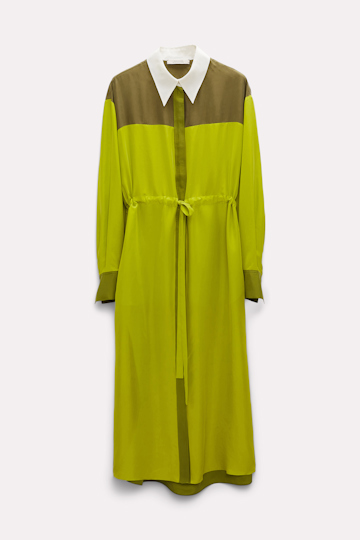 Washed silk colorblock shirtdress
625,00 € 895,00 €